I couldn't leave well enough alone, and had to make another pair of Valentine earrings. I wanted a pair with the pearl hearts as dangles off the front.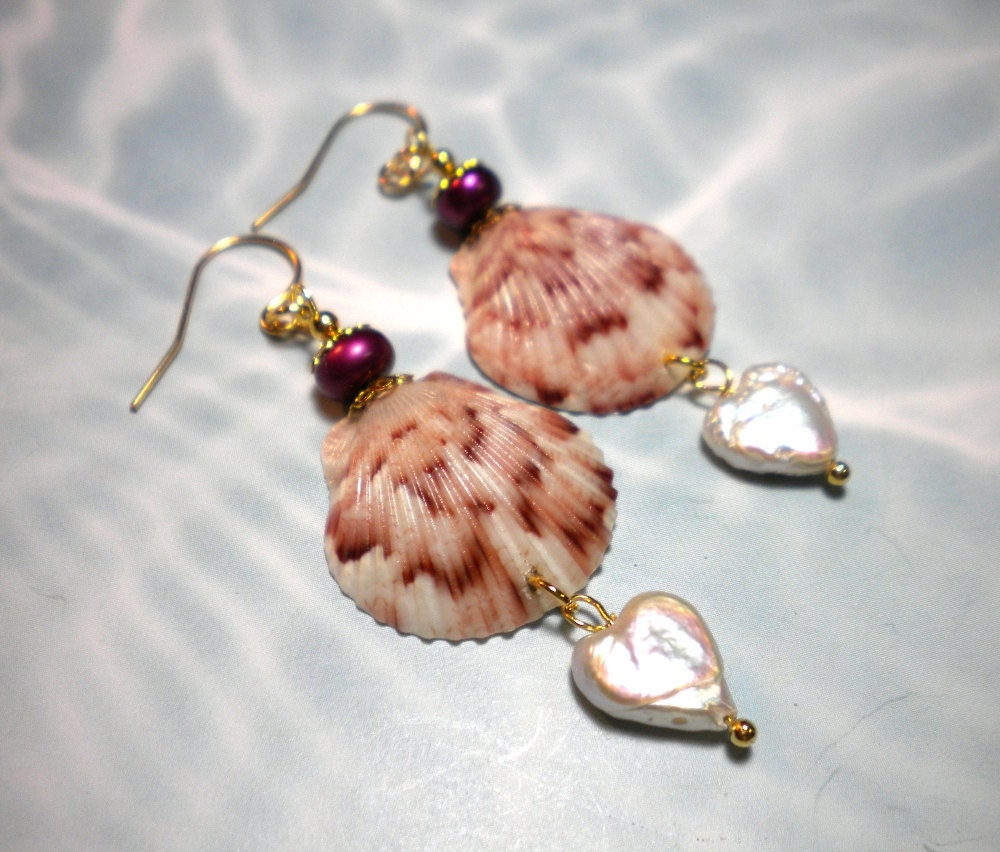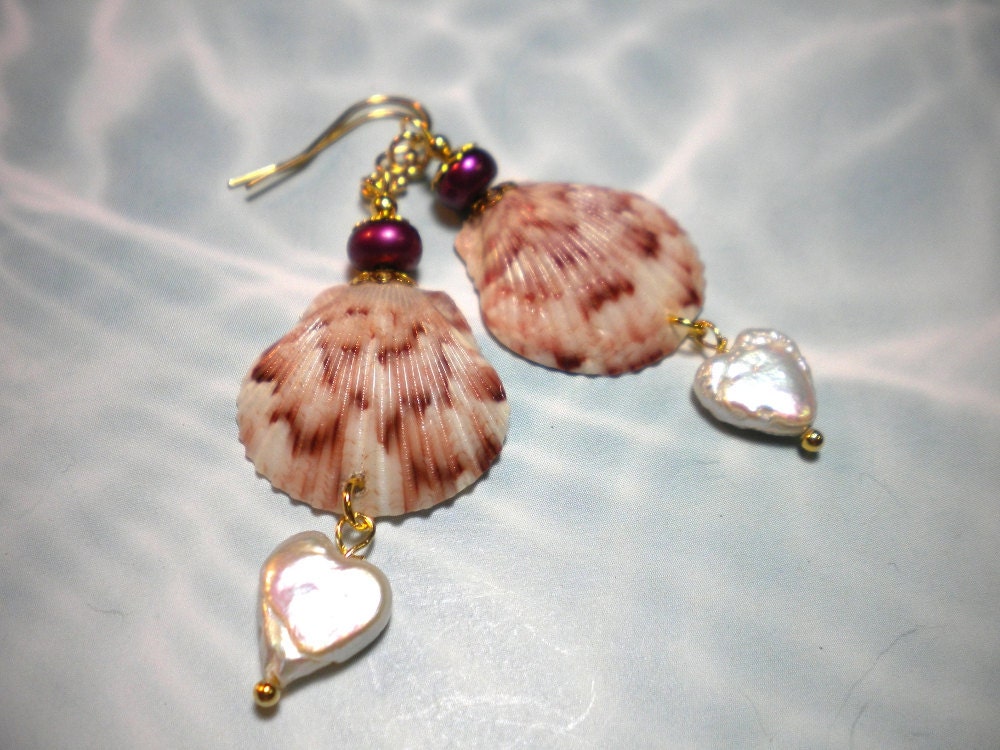 If you have been by the shop recently, then you've already seen these. I listed them sometime last week.
I just love the colors in them, and those sweet cultured freshwater pearl hearts are loaded down in lustrous nacre.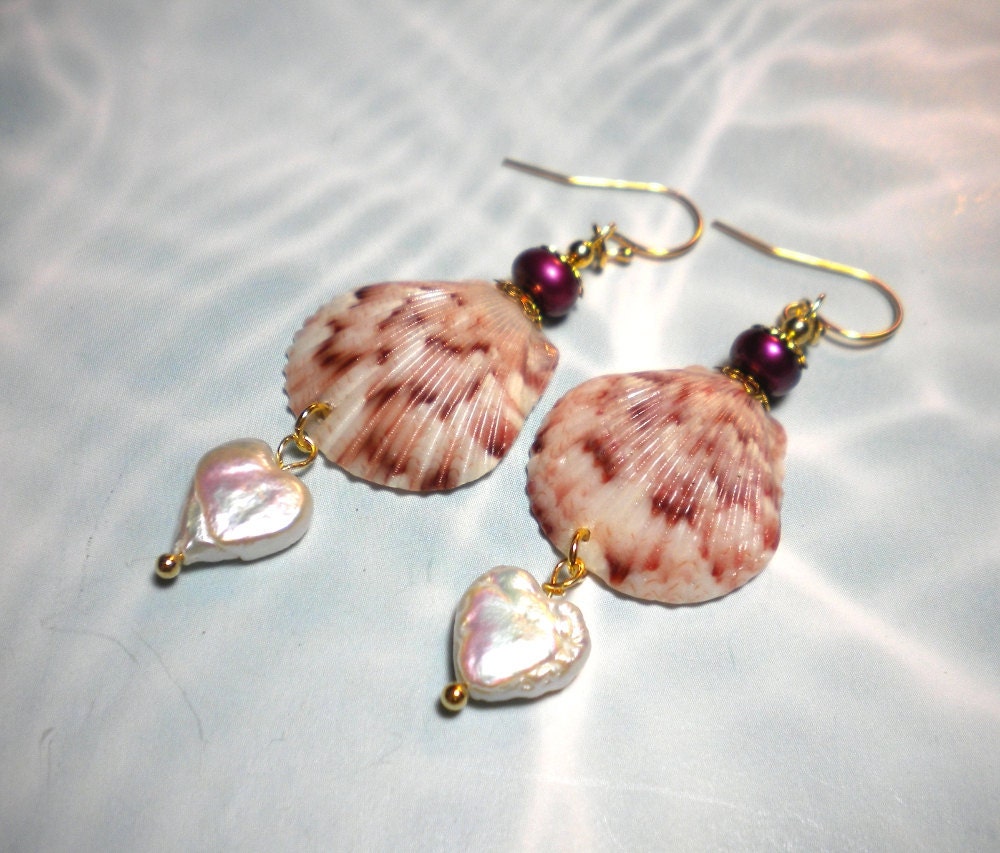 Usually, cultured pearls and freshwater pearls are completely different. Cultured meaning "helped by man" and freshwater meaning naturally developed by freshwater bivalves, such as mussels. These pearls were cultured. That heart shape is not naturally occurring, but they were cultured in a freshwater bivalve.
A cultured pearl is made by inserting something such as a glass bead, piece of metal, plastic...any irritant that will make the oyster or mussel secrete nacre around the man made nucleus.
That's also how they get them to form in shapes, like hearts, diamonds, spades, and crosses.
A freshwater pearl is 100% nacre. No man made nucleus inserted. A mussel doesn't need an irritant to make it form a pearl. It can just do it. Slicing into the meat of a live mussel will cause nacre secretion. I think this form of "culturing" is cruel, even to a mere mussel. Naturally occurring pearls are more to my taste, as I hate the thought of injuring any animal for the sake of beauty.
A saltwater pearl generally is a natural pearl, occurring when a grain of sand enters the oyster or clam, and causes irritation, in which the nacre continually coats the offending sand, making a pearl.
Pearls really do come in various colors naturally, but many pearls are dyed to achieve the desired color.
Did you know the Native Americans wore freshwater pearls ( and probably saltwater, too) in their jewelry, and on clothing? I'd like to know how they drilled them!
What kind of tool did they use? How long did it take?
There are so many interesting pearl facts, that I could go on, and on. I don't think I've broached on any of the facts when I've posted pics of some of my pearl strands. Have I?
I know I've wanted to post on pearl facts, not just photos and how gorgeous they are.
Like....one species of freshwater mussels are endangered, and are protected.