Truly Bohemian, my new seashell, freshwater pearls, and leather cuff bracelet is a one of a kind! Pretty round green aventurine gemstone beads accent the shell with a little pop of color.
And between you and me....was SO much work! My wrists have actually been SO sore from punching the holes for the eyelets, it hurts to drive! And lets not mention all the hand stitching.....or actually, lets DO.
Completely hand stitched with sinew, and transparent nylon thread.
This beachy boho cuff bracelet is artsy, rustic, and feminine!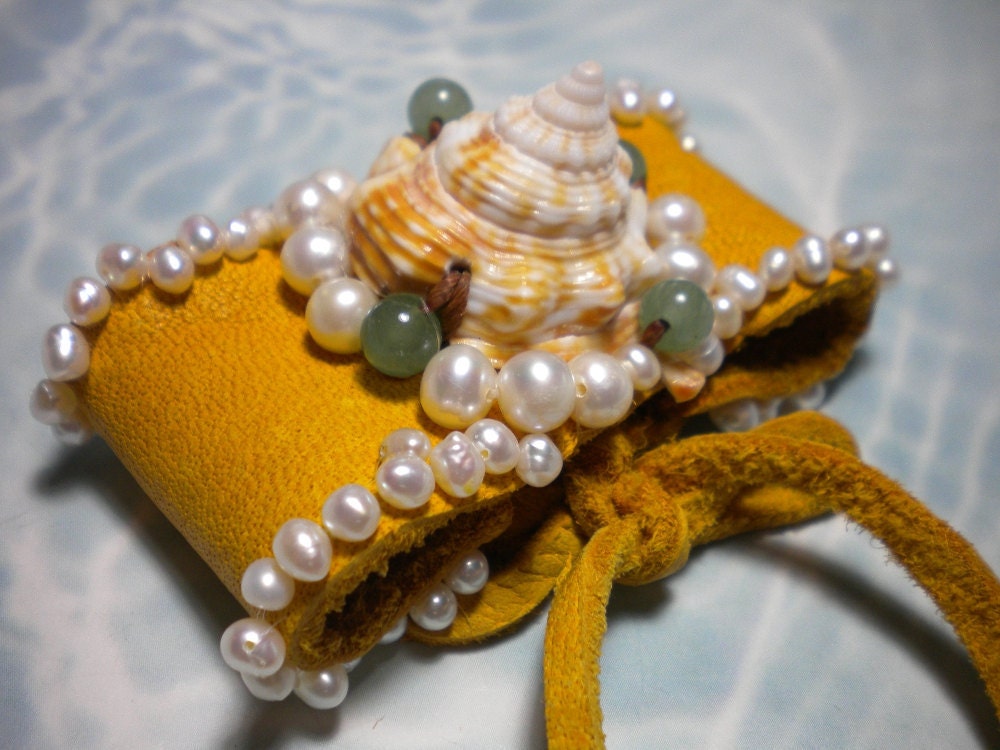 I love this piece!
The leather from this cuff is special, too. It was given to me by a friend after he had his elk hide tanned. Yep, for real! In the latter part of the 90's a friend of ours got a big elk that year, and not only did I get a nice portion of his leather, but some steaks, and the liver, too. Of course he came to dinner for the liver fest. I'm sure some of you are saying EWWWWWW! but it was really good. I happen to love liver. It's also very good for you!
This leather is so very soft. I nearly felt like I was channeling my Native American ancestors making this. This piece isn't for just anyone. This one is for a unique woman. One who isn't afraid to flaunt her own style. Kind of like me....or maybe a LOT like me!
I have more of this leather, and I see more seashell cuffs in my future.
Have you ever worked with leather?